December 5, 2011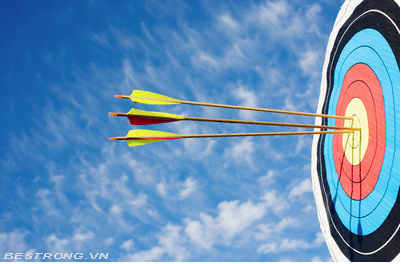 Over the past year or so, I have been amazed at the overwhelming increase in the amount of "opportunities" being promoted to dentists. It seems like every day or two there is another new offer on e-mail promising more new patients lining up to pay big bucks for your services.
One company claims that you have been "chosen" to participate in an exclusive club of top cosmetic dentists in your area. Opting in gets you a promotional video for your website and some combination of pay per click advertising. The cost is an up front fee of $5000 plus a twelve month commitment of $650/ month. On investigation, I actually discovered that EVERY dentist in your area has been  "chosen"–so it has nothing to do with exclusivity, but rather who is the biggest sucker to jump on board. How about signing up for a twelve month program at $695/ month where you will be taught "ethical sales techniques" that will enable you to give lectures to the general public in your community on implants and veneers. Maybe they will even dress you up in suspenders and a bow-tie and help you to do standup comedy!
These offers are introduced by inflammatory language. Here are word for word examples: "Most practices are severely down in production and profits and there is no sign that the trend will turn around soon or ever"…or "If you have experienced a dramatic negative change in your practice over the last few years, you are not alone!"  In my opinion, there are a number of reasons for this increase in outrageous promotions.
1. Dentists in general are not the most savvy business people. They received little or no business training in dental school, and thus they are easy marks for aggressive sales people.
2. Dentists in general have little sales resistance. They are always buying "the latest toys" for the practice.
3. Dentists in general have the market covered on paranoia–two patients leave the practice unexpectedly and the sky is now falling!
4. The economy is bad with unemployment nationally at 9%.
5. The stock market has been essentially flat for 12 years with no growth. So dentists are really concerned with what is happening to the value of their 401(k).
Mix this all together and it is like the perfect storm for scam artists to prey on the uninformed or misinformed. My message is simply to ignore the hype and be patient. There simply is no free lunch. There is no magic bullet. It may be that flat is the new up. It may be that 80 is the new 65. I don't have a crystal ball that will provide the answers to the future, but there is no question that we have to continue to work harder, smarter, and undoubtedly longer. So please stay true to your clinical and moral principles, and in the long run you will be successful.
Comments Off

on Is There A Target on Your Back?
No Comments
No comments yet.
RSS feed for comments on this post.
Sorry, the comment form is closed at this time.