January 30, 2017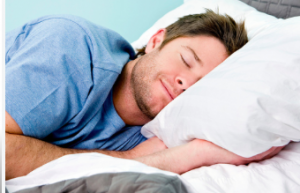 HR for Health was started in 2010 by a healthcare attorney and a technology guru whose wives are both dentists. HR for Health has now become the leader in providing cloud-based human resources solutions for healthcare professionals. They have created innovative and cost-effective approaches to providing compliance with all HR laws at both the federal and state levels.
I see many dental practices still using paper time sheets or a stand-alone time clock to track time and attendance. Upgrading to a cloud-based platform that is integrated with your human resources management system will provide administrative simplicity, improved accuracy, cost savings, and instant reporting and documentation.
Probably the biggest benefit of hiring a company like HR for Health is the protection and peace of mind you will derive knowing that you are totally compliant with the employee laws in your state. The best way to win a lawsuit is to never have a lawsuit! And lawsuits over wage and hour issues have become all too prevalent. The odds are about one in 10 that you could face an employment charge with the average cost of an employment lawsuit running at about $125,000. EPLI Insurance covers damages for improper firing or discrimination or harassment but does NOT cover wage and hour lawsuits.
For a one time startup fee of $795, and a monthly fee of $225, HR for Health is a genuine bargain for providing required employment documentation, expert guidance with hiring and firing, customized employee handbooks, strategic time and attendance tracking, real-time benefits tracking, and unlimited access to HR specialists and attorneys. Do yourself and your practice a favor by calling David Dee at 401-782-7489. David is knowledgeable and extremely easy to speak with. He would be happy to schedule a free on-line demo so you can see first hand this award winning software.
Comments Off

on Sleep Better Every Night
No Comments
No comments yet.
RSS feed for comments on this post.
Sorry, the comment form is closed at this time.