August 21, 2017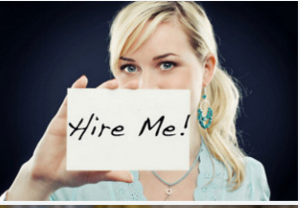 Attracting, building, and retaining a fabulous team is by far the biggest obstacle to the success of any business. In our current low unemployment environment, the task becomes even more difficult.
The first challenge is to locate and identify good candidates. Job sites and recruitment sites like Indeed, Craigslist, Monster, and zipRecruiter are popular. In my every day interactions with my consulting clients, I hear good and bad things about each of these companies and the results they deliver. I have recently been exposed to Glassdoor. This company has some novel ideas about connecting the right applicant to your job post based on allowing employers and current and former employees to describe what is special about your business.
The second challenge is what to write about the job position. How do you describe who and what you are looking for so that you don't get flooded with unqualified resumes? I have come up with some ideas on how to make your job post stand out from the others. They are too numerous to list in this post. Just email me and I'll be happy to share those thoughts.
Once you have done the hard work required to attract potential employees, the third challenge is to make the right hire. Hiring mistakes are SO costly and enervating  and unfortunately happen too often. I recently watched a terrific video presentation by Randy Street. He is the co-author along with Geoff Smart of the #1 bestseller on Amazon called "Who:The A Method for Hiring." The video is long – about one hour – but if you don't want to buy and read the book, it would probably be well worth the investment of your time. Randy gets into a lot of the details of what works and what doesn't work in the hiring process, and offers a step-by-step approach to greatly increase your chances of making good hiring decisions. Here's a summary of his key points.
1. Creating a "scorecard" for each position. It is a step above the written job description because it also includes numerical components and cultural benchmarks that correlate with the mission statement of your business.
2. Asking the five key questions in the initial or screening interview. This interview can be on the telephone or in person. The suggested length of time is 45 minutes – 30 minutes asking about the applicant and 15 minutes talking about you.
3. Conducting what he calls the Top Grading Interview. This is the second interview and only for candidates that have absolutely thrilled you after their screening interview. "I want to hear more about your story." Randy outlines a number of great questions and the reasons you need to ask them.
4. Following his recommendation that you check references AFTER the top grading interview based on the answers you receive to your questions.
5. Closing the deal. One last interview to SELL your practice. Explaining why it is such a great place to work based on the financial and lifestyle benefits
I believe there is some excellent and helpful information on this video that should significantly improve your rate of hiring success. And I am glad to see that it ties in with my own personal philosophy of hiring slowly, but firing quickly. Unfortunately, even with the best of preparation and following all of these suggested protocols, we sometimes make the wrong hiring decision. When that happens – and you realize you made a mistake – cut your losses – and go back to the drawing board.
Comments Off

on Thoughts on Finding and Hiring Great Employees
No Comments
No comments yet.
RSS feed for comments on this post.
Sorry, the comment form is closed at this time.