November 9, 2015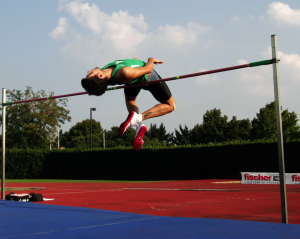 Erma Bombeck once said "Worry is like a rocking chair. It gives you something to do, but it doesn't get you anywhere." In other words, if you can't control it, don't worry about it. In a dental practice, we can't control inadequate insurance reimbursements. We certainly can't control the weather that blows up the schedule, and we can't control increasingly costly and oppressive government mandates. But we certainly can control how someone answers your telephone.
The person answering your office telephone is the face of the practice. She has to be kind, well spoken, extremely friendly, and actually sound like she enjoys her job. So I am continually shocked and amazed at how often the person answering the telephone appears clueless in the art of customer service. Here are five telephone no-nos  that absolutely are to be avoided at all costs.
1. Placing a caller on hold without asking for their permission. This is flat out rude. As I said in a recent blog post, "Dr. Jones' office – hold please" is simply not an acceptable greeting. If you are on another call, or assisting someone at the desk, simply excuse yourself from the primary conversation. Then answer your telephone with the normal telephone greeting–find out who is calling–tell them you are on another call–and asked them if they would like to hold or be called back in a few minutes. I promise you this will not take longer than 20 seconds.
2. Placing someone on hold without music. When you are placed on hold with no music or information to listen to, it is a lonely feeling. And after a minute or two, you are unsure if the connection is still live. There is a real temptation to hang up. And if you are holding for longer than two minutes, the person is aggravated when the conversation finally begins. Nothing good has happened here!
3. Using the end of the day message machine during normal business hours. How stupid is it when someone hears "our office hours are 8 AM to 5:30 PM Monday through Friday," and it is 10:30 AM on a Tuesday morning? I hear this all the time. You absolutely need an inter-day recorded message to use when you get overwhelmed at the front desk.
4. Using the wrong inter-day message.  Most of the time you hear something that says "we are busy assisting other patients and we will return your call as soon as possible." I much prefer the following: "This is Judy at Dr. Smith's office. I am so sorry that I was not able to answer your call. Please leave me a message, and I promise to call you back within 30 minutes or sooner."
5. Answering the telephone without identifying yourself. This is a real pet peeve of mine. People want to know your name because they want to know to whom they are speaking. That is how conversations begin. This is my name–what is yours? It shows a willingness to be friendly and personable and encourages relationship building.
I am convinced that doctors are completely unaware of how inadequately their telephone is being answered. Why would you spend significant marketing dollars designed to get more people to call your office, and then mess it all up with improper telephone technique? This is in your control. Stop shooting yourself in the foot. It really shouldn't be that hard to be good when so many are so bad.
Comments Off

on Time to Raise the Bar
No Comments
No comments yet.
RSS feed for comments on this post.
Sorry, the comment form is closed at this time.