July 11, 2017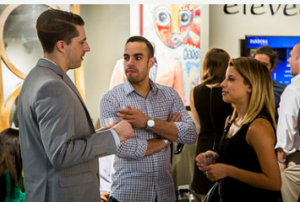 Over 90% of people trust a recommendation from someone they know. As consumers, they make their buying decisions based on input and feedback from friends and family. Jonah Berger, a professor of marketing at Wharton, claims in his book Contagious that word-of-mouth is ten times as effective as traditional advertising. The challenge for you as a dentist is to get people talking about your practice to their friends and family. But that is not going to happen unless you and your team deliver an extraordinary experience that consistently exceeds the expectations of your patients. Average doesn't cut it. You have to be exceptional.
1. Technology is impressive, especially when a patient realizes the benefit of that technology to them. I would suggest that you consider:
2. Continuously let your patients know that you care about them. At the end of every day, doctors should call every patient who received local anesthesia for any procedure performed that day. Hygienists should also call any patient who had scaling and root planing. It doesn't take much time, and it is SO appreciated. Over the years, I have had three outpatient surgeries. It's still incredulous to me that the operating physician never called even once on the night of that procedure to see how I was doing!
3. A dental practice is a major gossip pit. The front office personnel hear things when they answer the phone all day long. Good news and bad news. All other staff members are listening to similar stories as they interact with patients throughout the day. I suggest that one staff member be assigned the task of gathering this information from everyone and placing it on the dentist's desk by the end of the day. The dentist can pick and choose, but must write at least two personalized notes every day. These notes are sent to patients either congratulating them on a recent event, or commiserating with them on a recent tragedy or unfortunate occurrence. In an age of email and texting, this old-fashioned type of communication is unheard of, especially from a busy doctor. It shows genuine caring, great inter-office communication, and is totally unexpected by the patient.
4. Follow up on conversations with patients that take place in the course of their visit to the office. It is so easy to email a link to a patient about a restaurant, or an upcoming event, or any one of a million things that might've been casually discussed. Doing this shows true consideration and uncommon follow-through. Every staff member should look for these opportunities.
I could go on and on, but I think you get the message. NOBODY else does this! Because it is hard, it takes time and energy, and it requires a commitment to creating WOW experiences day in and day out. If you truly want people talking about you in your community, then adopt this culture. It is only then that you will see the results and the power of word of mouth advertising.
And by the way, if you were ever considering dropping out of some bad PPO plans and operating out of network, it might be a very wise idea to read this post a few times – and then act on it!
Comments Off

on Harness The Power of Word of Mouth Advertising
No Comments
No comments yet.
RSS feed for comments on this post.
Sorry, the comment form is closed at this time.