October 23, 2017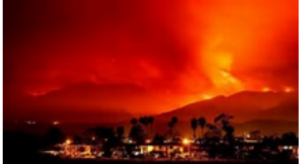 In my most recent blog post, I briefly discussed five insurance products that should be considered as an integral part of any natural disaster plan. Since that post was published, another natural disaster of overwhelming magnitude has occurred. The devastating fires in California have left a huge footprint of death and total destruction. It is painful to even try to imagine what it would be like to own a dental practice in that region. This unfortunate event reinforces once again the need to have adequate protection for your business.
Of course there has to be a balance between overhead management and risk management. These policies come with a substantial cost. In doing my research for these posts, I spoke to many insurance professionals and visited many websites. The more I delved into this topic, the more I realized its complexity. The state where you practice, the age of your office building, the type of construction, square footage, building and personal property values, and a host of other factors will influence the cost and the availability of coverage.
I came away with some absolutes. First, there is a significant dollar savings in purchasing combined coverages in packaged policies versus individual stand alone products. Second, working with insurance professionals who have specific expertise for dental practices is a must. I would feel comfortable recommending two excellent companies for your consideration.
Risk Strategies Company – Their health care practice is one of the largest in the country and gives you access to specialists with industry experience in large brokerages, consultancies, and insurance companies. They provide innovative and practical approaches to the full spectrum of liability and risk that your business faces. Contact: Diane Veltri at 401-272-1358.
Click Insurance –  This is a client focused agency that specializes in insurance education and advocacy. From their headquarters in Watertown, MA they use modern technology to bring the local agent feel to clients all over the country. Contact: Matt Stawarz at 781-819-0066.
After the horse has left the barn it is too late to lock the door. It is part of human nature to delay and procrastinate. I urge you immediately to take the steps to create and/or re-examine your insurance protection.
Comments Off

on This Could Be You
No Comments
No comments yet.
RSS feed for comments on this post.
Sorry, the comment form is closed at this time.