December 19, 2011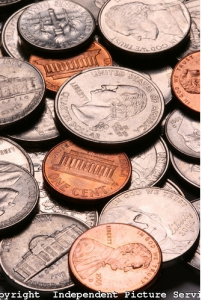 "If you continue to do what you've always done, you will continue to get what you've always got." That is one of my favorite motivational messages to my clients. Yet it could lead to someone succumbing to the temptation of the scams promising easy money that I referenced in my previous post. The point that I was trying to make in that post is that if it sounds too good to be true, it usually is.
If you own a store, there are only four ways to increase revenue: raise the prices of the merchandise or products that you sell, increase the frequency of shoppers visiting your store to buy your products, open longer hours, and add different or additional products to the shelves. Let's get back to basics and apply these simple principles to your store–your dental practice–and see how that will increase your revenue.
Raise prices–you need to raise your fees every year in order to cover budgeted anticipated expenses. If revenue stays flat, but expenses rise – and there always seems to be upward pressure on our costs –  your current level of profitability will suffer.  Read this article to understand the mechanics.
Increase frequency of patient visits–do everything that you can to promote the concept of the value of continuing care. Incentivize with warranties on previous dental treatment. During bad economic times, it is more important than ever to stress the value to your patients of frequent maintenance visits to avoid expensive major dental treatments. Every six months is better than every twelve –  and every four is even better.
User friendly office hours – I am a big proponent of work hard/play hard – so I am not suggesting that you work more hours. But perhaps mixing it up by offering some real early morning starts and evening appointments would make it easier for patients to come to your practice.
Add new products–if you are a general dentist, the world is your oyster. If you are not busy enough, you should consider learning to do additional procedures that you currently refer to specialists. If you choose not to make that commitment, another option and a very profitable one, is to bring itinerant specialists into your office. You receive half of the revenue on the procedures they perform, and an often overlooked benefit is that your patients love the convenience and comfort of being seen in a familiar environment. Implants–endodontics –adult orthodontics–these are all great profit centers and are easy to incorporate into your general practice.
It is almost the New Year. Resolution time. Start planning and take action to raise revenue.
Comments Off

on The Other Side of the Coin
No Comments
No comments yet.
RSS feed for comments on this post.
Sorry, the comment form is closed at this time.